Young, Sexy and Healthy!
The Ten Best Exercises for Your Posture
By Elma Schnapp and Moacir Schnapp
If your goals are



• to look leaner and taller
• to remain young and healthy
• to improve your confidence and poise



then this book is for you! Your posture is the first thing other people notice, it's your calling card. Even the best-dressed person can't look like a winner when slouching. We want to help you improve your looks and your health, while increasing your confidence and self-assurance. This is the only fitness program you'll ever need, developed by physicians who understand the importance of good posture and the role it plays in keeping you healthy.
Good luck!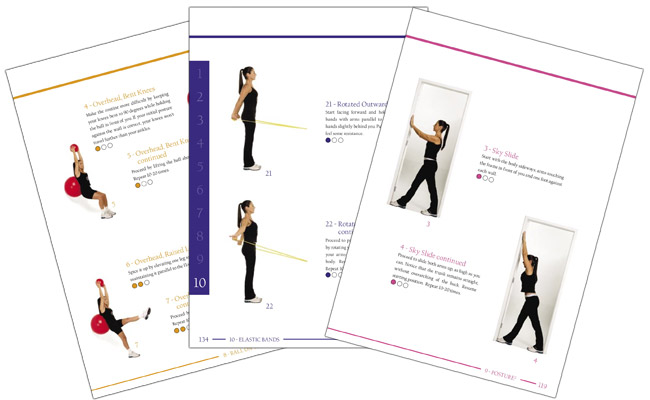 Exercise Themes
• Lunges
• Floor Abdominals
• Bridge
• Plank



• Swiss Ball
• Floor Exercises on Ball
• Plank on the Ball
• and many more!

Medical Chapters
• Why You Need Good Posture
• What Causes Poor Posture?
• Posture and Your Internal Organs
• Customizing Your Posture Fitness Program
• Osteoporosis: Your Risk Factors
• How to Prevent Injuries
• Weights, Aquatic, and Alternative Techniques
• Osteoporosis: Your Risk Factors

Featured on ABC
with Dr. Elma and Dr. Moa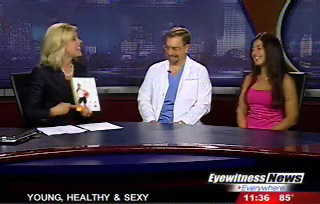 About the Author
Dr. Elma Schnapp, M.D. is a physician specialized in physical rehabilitation. Her appreciation for the human body's strengths and weaknesses developed while working as a dancer and choreographer in her native country of Brazil.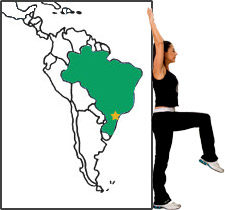 Her choice to change careers and to enroll in medical school was precipitated by a severe knee injury during a ballet rehearsal, which effectively ended her aspirations as a dancer. "That injury forced me to look deeper at what lies beneath the skin, at the intricate partnership between the muscles, joints, and nerves, which is the basis for the most graceful motions and expressions," says Elma.
Since then, she has focused on developing techniques to improve the body and maximize health through the use of exercises and lifestyle changes. Her goal is to allow access to her training methods to every person who could benefit from them. Elma has published a unique posture exercise book based on her methods and she has recently patented an electronic device to prevent abnormal posture. Dr. Moacir Schnapp, M.D. is a neurologist, a pioneer in pain management, and an enthusiastic advocate for the use of exercises in the prevention and treatment of age related ailments. This book reflects almost thirty years tailoring specific workouts for thousands of patients with spinal pain and musculoskeletal diseases.


SALE!

Was $19.95 -

Now $11.95